Winter Tree Identification Hike
Feb 08, 2020 1:00PM—3:00PM
Cost 10.00
Categories Public Programs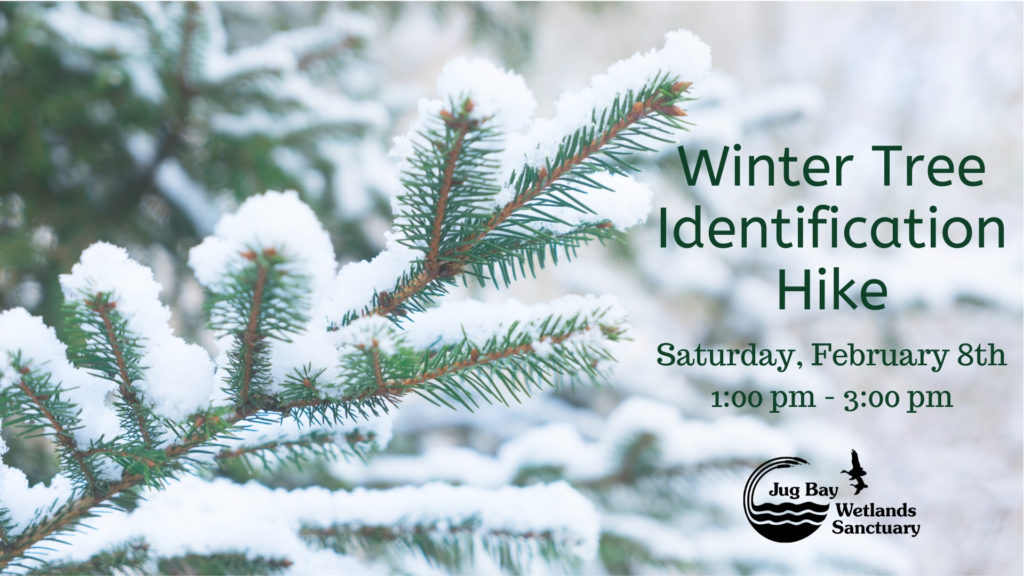 Description:Ever wonder what kind of tree are you looking at while during your winter hike? Please join experienced Anne Arundel County Forester Earl "Bud" Reaves for a hike through our forests to learn or practice your skills on winter tree identification by looking at signs such as bark, buds, and twigs.
Fee: $10 per person, includes park admission fee.
Ages: 18 yrs. and older welcome.
Registration Required: Call 410-222-8006 or e-mail jugbay@aacounty.org.