Soup and Science: Lecture Series
Jan 15, 2023 12:00PM—3:00PM
Location
Jug Bay Wetland Sanctuary - Visitor Center 1361 Wrighton Road Lothian, MD 20711
Cost FOJB Members Free, Non-members $6 per vehicle
Categories Public Programs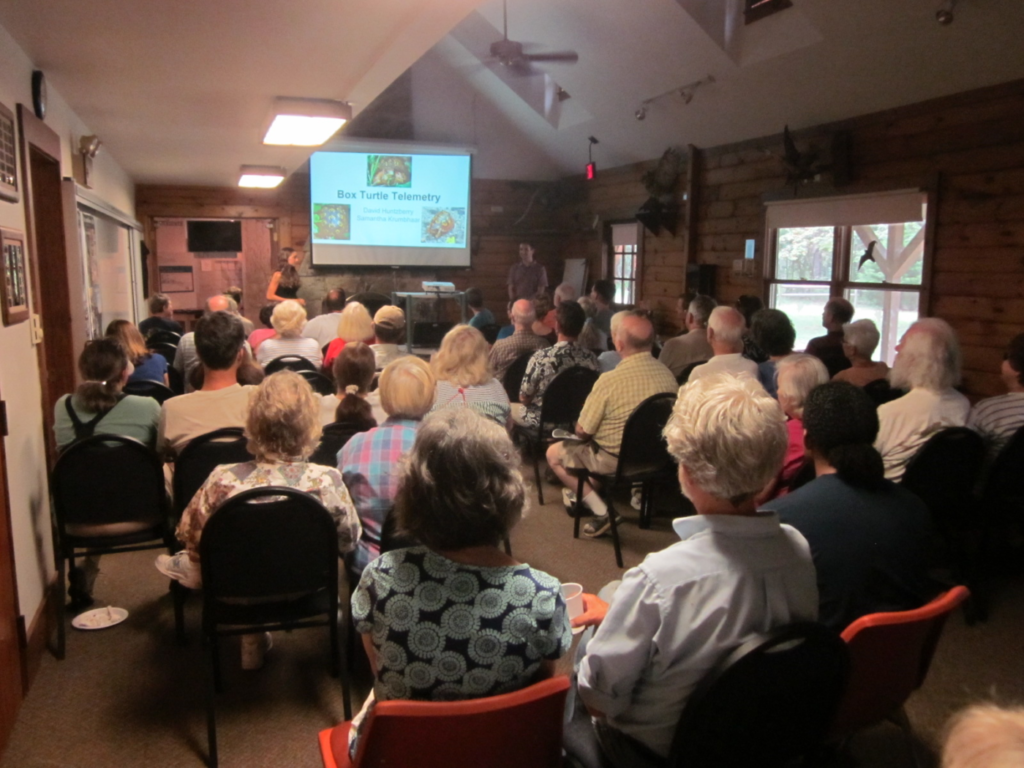 Join the Friends of Jug Bay on Sunday afternoon for the return of our Soup and Science series. From noon to 1 pm, enjoy homemade soup and fresh bread, and catch up with friends and colleagues. Then sit back with dessert and enjoy listening to our guest speaker. Ages 16+. Free to FOJB Members, $6 per vehicle for non- members (paid at the park).
January speaker & Topic:
Wild Love: Public Displays of Affection in Nature
Liana Vitali, a naturalist and educator at Jug Bay Wetlands Sanctuary, offers a tasteful look into the world of animal and plant romance. In stories of fascinating courtship and reproduction strategies from near and far, Liana celebrates the signs of spring attraction found in aerial displays by the American woodcock, underwater sperm transfers between salamanders, and trickery among male nursery spiders designed to win female hearts, to name just a few of the ways the natural world keeps buzzing.