Skunk Cabbage Swamp Stomp – 10th Anniversary
Jan 21, 2023 1:00PM—3:00PM
Location
Jug Bay Wetlands Sanctuary Visitor Center 1361 Wrighton Road Lothian, MD 20711
Cost $5.00
Categories Public Programs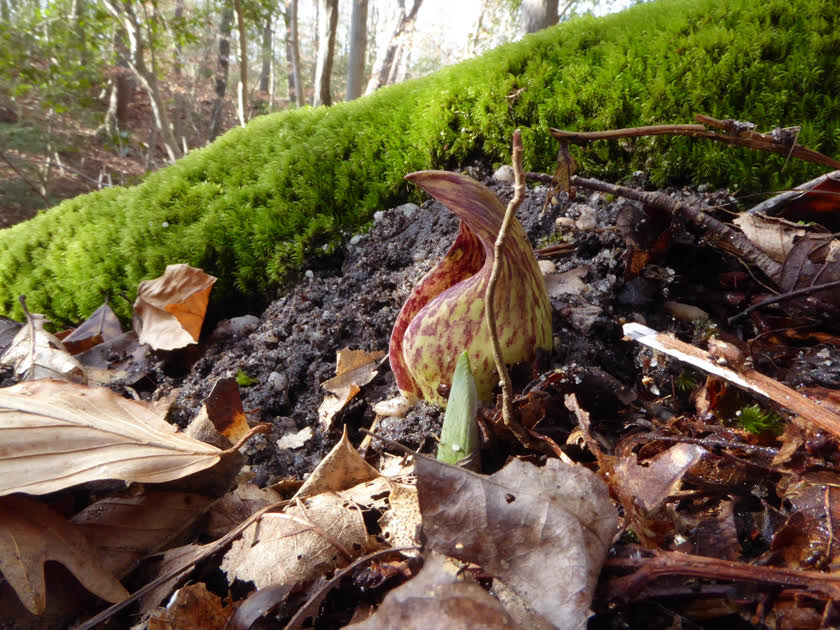 10am In the comfort of your own home, we will have a Zoom PowerPoint presentation.
It will be approximately 30min. Siobhan will send you a link a few minutes before 10am via email
– you just click on the link & you will join the presentation.
The in person Jug Bay walk will be at 1 pm.
Join volunteer Siobhan Percey in celebrating the 10th Annual Skunk Cabbage Swamp Stomp!  Skunk cabbage is Maryland's First Flower of the Year, blooming in January. This is but one of its fascinating characteristics. It is alleged to be over 72 million years old, changing little over that time. It is an extraordinary plant, possessing peculiarities found in few others. Siobhan is a Master Naturalist and Jug Bay's resident Skunk Cabbage expert. She will lead you on an off trail walk to visit this fascinating plant that lives along the swamp and wetland edges. Don't forget your boots! Bring a small flashlight or penlight if you have one. Ages: 12 and up. $5 per person. No refunds. Registration and current health guidelines required.
Picture by Barbara Saffir