Nature Escape: Mini-Camp at Jug Bay
Aug 16, 2021 9:30AM—Aug 20, 2021 12:00PM
Cost 30.00
Categories Public Programs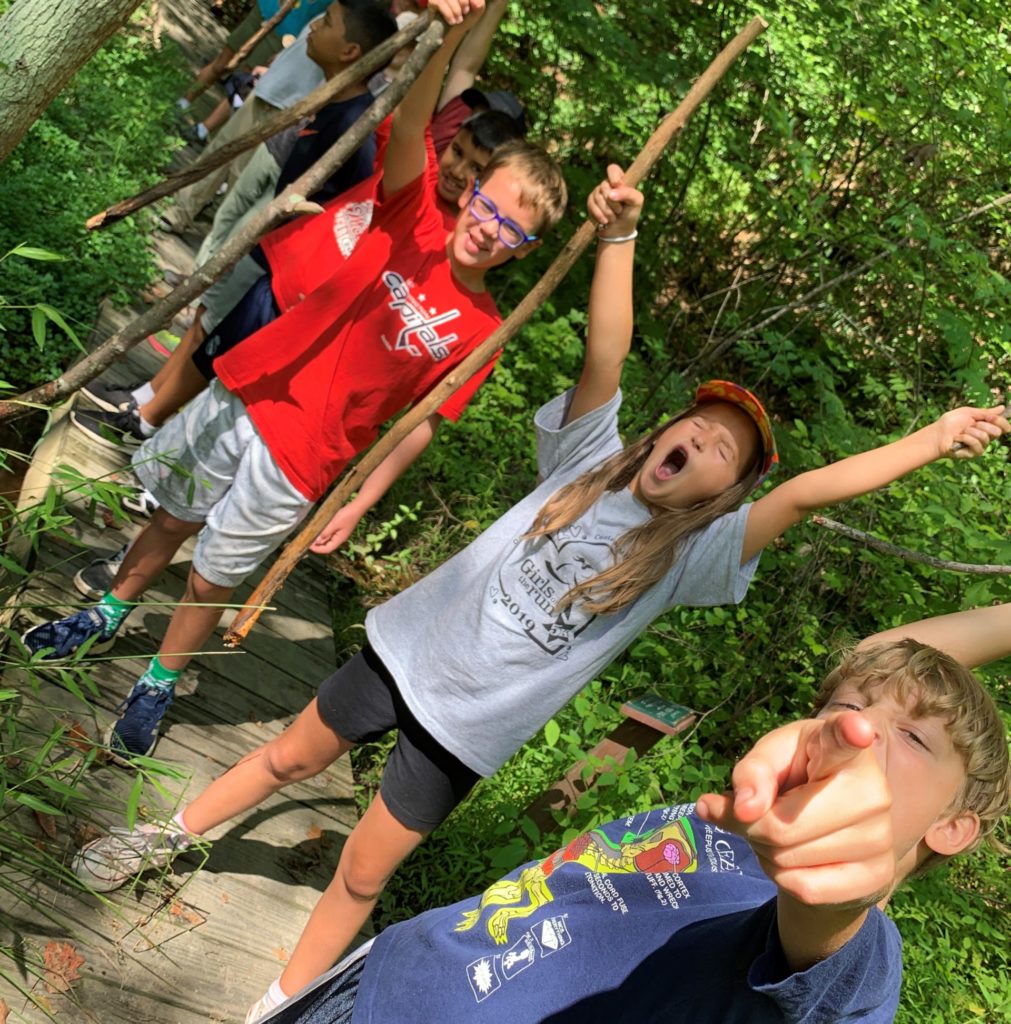 Our popular child-directed, screen-free nature program is back with a new summer twist!
Engage your child in screen-free, creative nature play for a whole week this summer in our new program, Nature Escape: Mini-Camp! Building off the highly successful Fall and Spring Nature Escape programs this past year, your child will spend a week full of mornings engaged in activities, games, and crafts designed to connect children to the outdoors. Offered in late August, this program is designed to both bridge the child-aged summer activity gap that exists after most camps have ended but before school starts as well as be an affordable camp-like experience for families who can not pay full summer camp prices.
Turn off the screens and bring your kids to the parks this summer with Nature Escape: Mini-Camp!