Mysteries of the Marsh – Sunrise Kayak
Jul 17, 2021 5:00AM—9:00AM
Location
Jug Bay Wetlands Sanctuary - Emory Waters Nature Preserve 6032 Pindell Road Lothian, MD 20711
Cost $20 pp
Categories Public Programs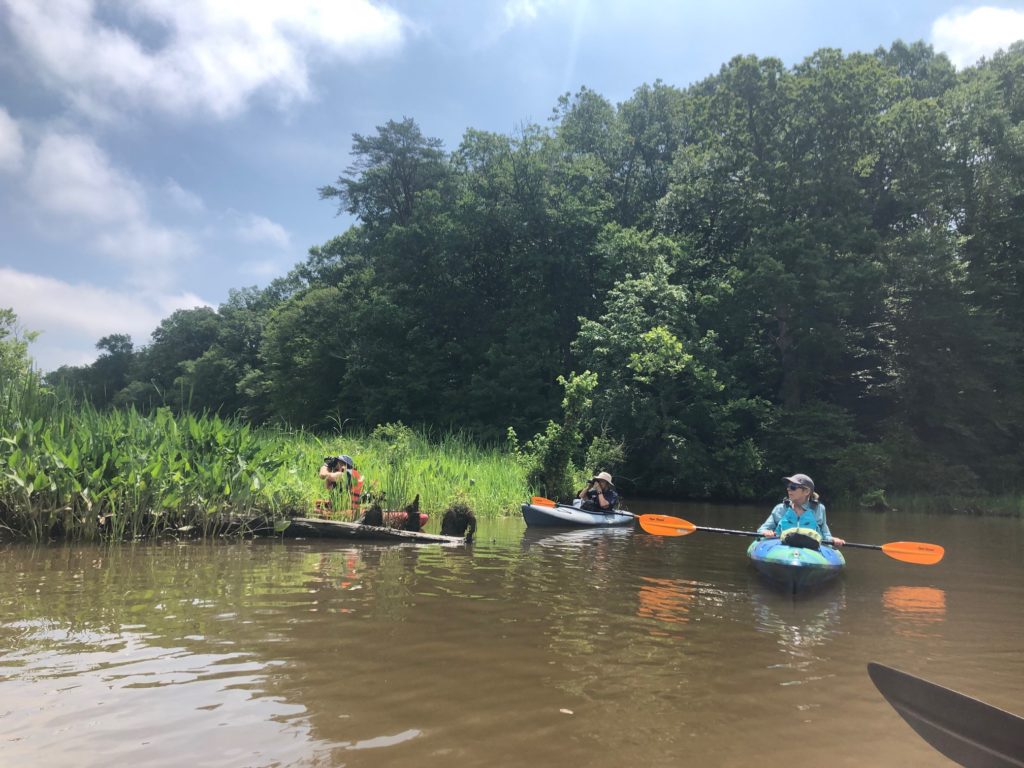 Discover Jug Bay Wetlands Sanctuary's newest property, the Emory Waters Nature Preserve (formerly named the Jug Bay Farm Preserve). We will launch kayaks from the farm pier and paddle south approximately two miles on the Patuxent River, exploring wetlands and shoreline as we go. We will paddle the beautiful Mataponi Creek looking for beaver, otter, birds, and flowering wetland plants.
The Patuxent River is a relatively slow-moving river, but paddlers must be able to propel the canoe through the water. Participants must be able to:
1. Independently participate in all activities while maintaining an appropriate and safe body position.
2. Manage all personal care and personal mobility independently.
3. Effectively communicate with leaders and other participants.
Bring plenty of water, sunscreen, sun hat, sunglasses, and wear closed toe shoes that can get wet & muddy. Please arrive 15 minutes before the start time. $20 per person. Registration is required and is limited to 8 participants. Ages 16 and older. Must be 18 without a guardian paddling. Current health guidelines and registration required.