Mysteries of the Marsh – Harvest Moon Canoe
Sep 18, 2021 5:00PM—9:00PM
Location
Jug Bay Wetlands Sanctuary 1361 Wrighton Rd Lothian, MD 20711
Cost $20.00
Categories Public Programs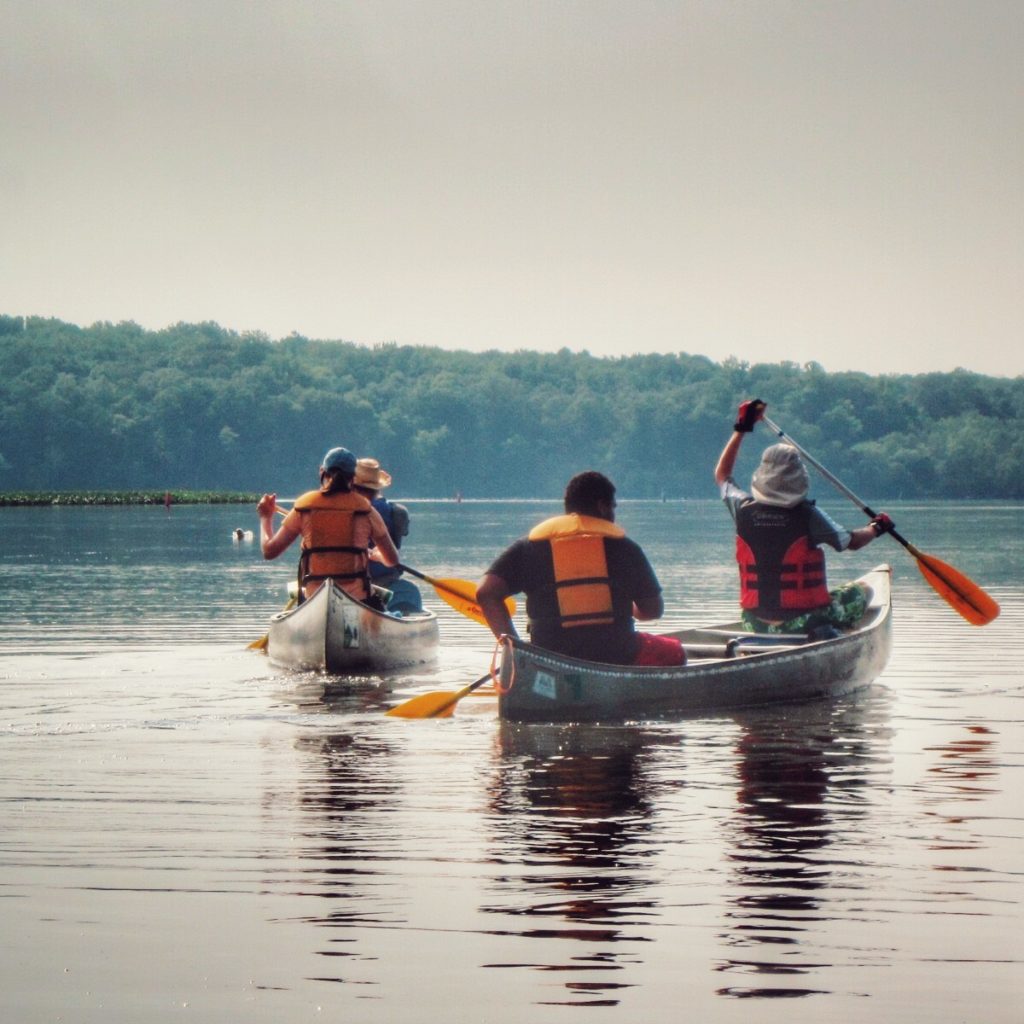 When Native Americans gathered their crops each autumn, they looked to September's Full Moon as a sign that it was time to harvest. As a result, the September full moon came to be known as the Full Harvest Moon. It is the full moon closest to the Autumn Equinox – the moment when the Sun crosses the Equator, and the Northern Hemisphere will begin to see more darkness than daylight. This year's Autumn Equinox is Sept 22 and the full moon is Sept 20.
Enjoy a leisurely evening paddle along the Patuxent River and some of the smaller branches to look for beavers, muskrats, osprey, bald eagles, red winged black birds, ducks, and many other animals. Ages: 18 or older (16 with a parent). Trips are 4 hours long and include: general orientation, basic paddling lesson, up to 0.5 mile walk to canoes/kayaks, launching canoes, and paddling. Paddlers can expect to actively paddle for 2 to 2.5 hours. The Patuxent River is a relatively slow-moving river, but paddlers must be able to propel the canoe or kayak through the water. Participants must be able to:
• Independently participate in all activities while maintaining an appropriate and safe body position.
• Manage all personal care and personal mobility independently.
• Effectively communicate with leaders and other participants.
Please arrive 15 minutes before the start time. Bring plenty of water, snack, sunscreen, sun hat, sunglasses, a snack, close toed shoes that can get wet, and a headlamp if you have one. $20 pp. Registration and current health guidelines are required. Go to Online Services to register. Activity #26671. For questions, call 410-222-8006 or email jugbay@aacounty.org.