Mysteries of the Marsh – Family Canoe Paddle
Jun 03, 2023 9:00AM—1:30PM
Location
Jug Bay Wetland Sanctuary - Visitor Center 1361 Wrighton Road Lothian, MD 20711
Cost $10.00
Categories Public Programs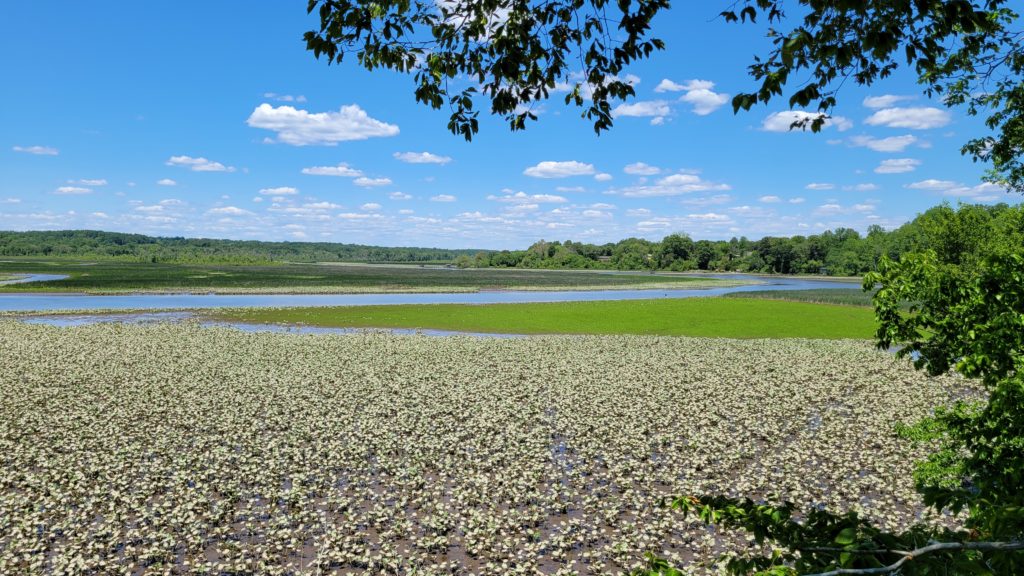 Get the kids outside for exercise and nature. This canoe paddle is geared for families and children with little or no experience in canoes. We will teach you how to paddle a canoe and provide the equipment needed. We will launch canoes and paddle the Patuxent River and Western Branch to look for wetland animals. See the beautiful colors of plants blooming in the wetlands and along the river's edge.
Children usually must be at least 13 to paddle, however this trip they may be 11 and older. Children must be at least 7 years old. Children under 11 years must be accompanied by two paddling adults. The child will sit in the middle of the canoe with adults paddling. Trips include: general orientation, paddle instruction, half mile walk to canoes, launching canoes, and paddling. Paddlers can expect to actively paddle for approximately 2 hours.
The Patuxent River is a relatively slow-moving river, but paddlers must be able to propel the canoe through the water. Participants must be able to:
• Independently participate in all activities while maintaining an appropriate and safe body position.
• Manage all personal care and personal mobility independently.
• Effectively communicate with leaders and other participants.
Please arrive 15 minutes before the start time. Bring plenty of water, sunscreen, sun hat, sunglasses, a lunch/snack, and close toed shoes that can get wet. A hike may be substituted if weather conditions do not allow for a paddle. Canoe trips are usually $20 pp, however, this trip is being offered at $10 pp. Registration is required. Go to https://apm.activecommunities.com/aarecparks/Home to register. Activity Net #32054. For questions, call 410-222-8006 or email jugbay@aacounty.org.