Jug Bay Paddle-A-Thon
Jun 10, 2023 6:00AM—6:00PM
Location
Jug Bay Wetlands Sanctuary - Emory Waters Nature Preserve 6032 Pindell Road Lothian, MD 20711
Cost $70 - $100
Categories Public Programs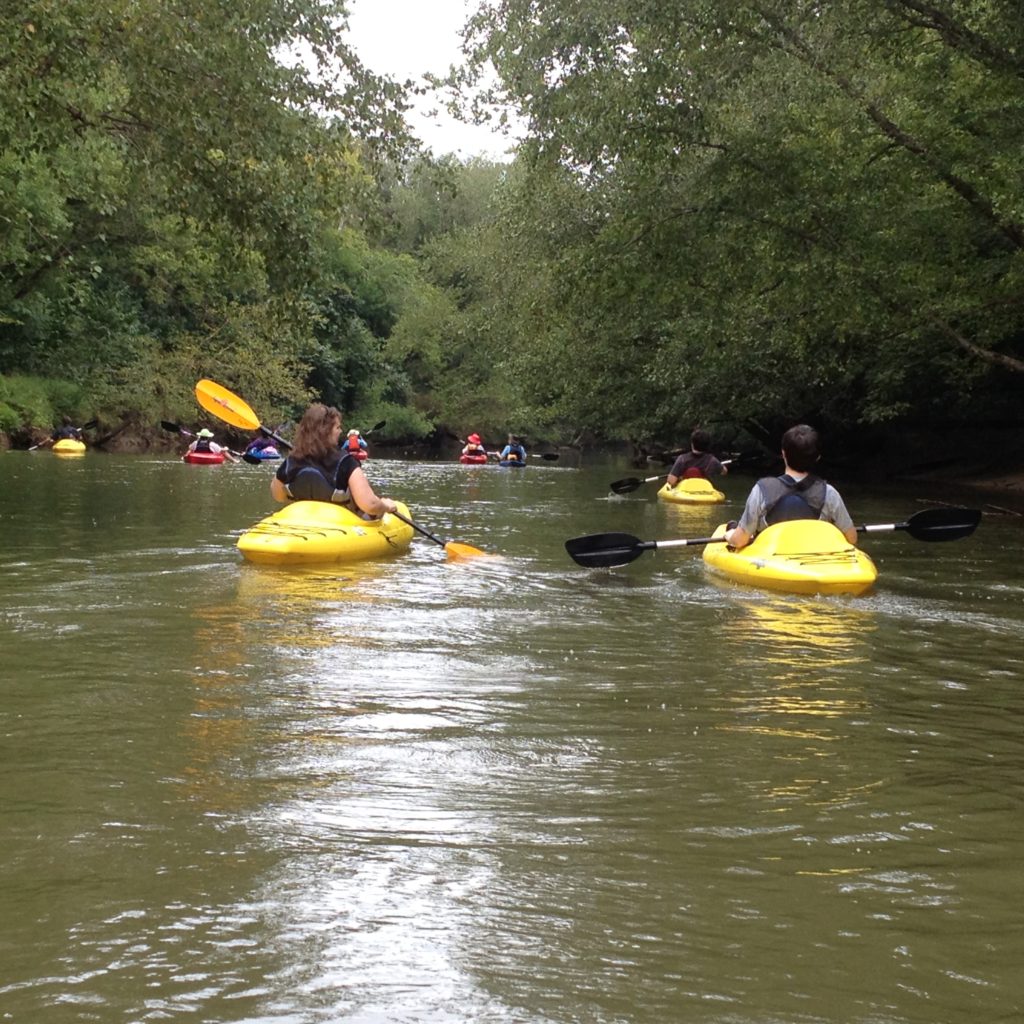 Put your paddling skills to the test this summer by joining Jug Bay Wetlands Sanctuary and Patuxent River Park for a paddle on the Patuxent River, Maryland's longest and most beautiful river. The Patuxent River Paddle-A-Thon provides two paddle opportunities: 4.2 and 11 mile paddles. Paddlers are encouraged to bring their own gear, however, there are a limited number of kayaks, canoes (short paddle only), paddleboards (short paddle only), paddles, and PFD's (personal floatation device) for rent. Bad weather date is Saturday June 17th.
The 11 mile paddle launches at Queen Anne Canoe Launch located at 18405 Queen Anne Road,
Upper Marlboro and exits at Jug Bay's Emory Waters Nature Preserve located at 6032 Pindell Road, Lothian.
The short paddle begins and ends at Jug Bay's Emory Waters Nature Preserve. See https://jugbay.org/paddleathon/ for more information. Registration opens soon.
Paddlers must properly wear a US Coast Guard approved PFD, in good working order, at all times while on the water and on piers. The Patuxent River is a relatively slow-moving river, but paddlers must be able to propel the boat/board through the water and:
•    Independently participate in all activities while maintaining an appropriate and safe body position.
•    Manage all personal care and personal mobility independently.
•    Effectively communicate with leaders and other participants.
Bring a reusable water bottle with plenty of water, sunscreen, sun hat, sunglasses, extra snacks, extra set of dry clothes, and close toed shoes that can get wet. Registration and current health guidelines are required. For more information including safety and logistics, visit https://jugbay.org/paddleathon/. Registration opens soon.