EAB Tree Canopy Citizen Science Training Workshop
Apr 10, 2021 10:00AM—2:00PM
Cost Free
Categories Volunteer Opportunities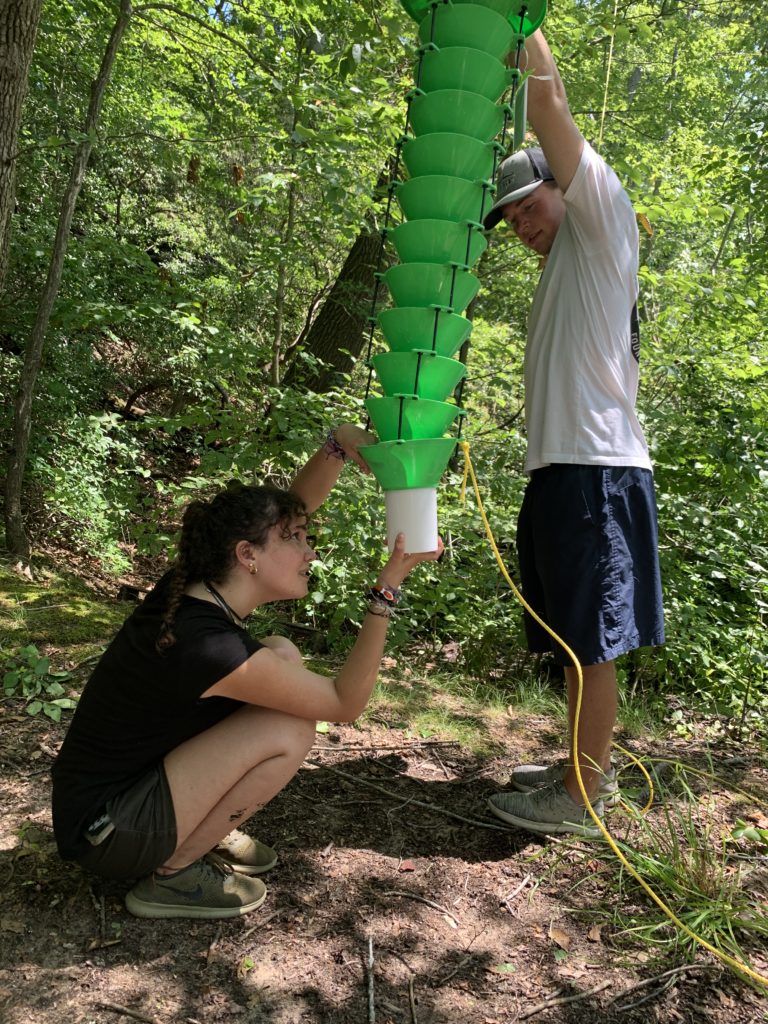 If you like bugs, science, and the outdoors, we have the perfect citizen science project for you!
We are seeking volunteers to help carry out a tree canopy survey for Emerald Ash Borers that may be present in the forests of Jug Bay. Volunteers will receive a full field training in field methods and insect identification and are expected to volunteer once per month on a Friday or Saturday from April to August. A typical field day would last approx four hours and include off trail treks to four canopy traps to gather samples followed by a return to the lab to sort the sample into broad insect Order categories.
Join us for an IN PERSON training on Saturday, April 10 from 10am to 2pm to learn the ropes of the project and sign up for project volunteer days. Participation is limited to 10 adults total, 18 years and older. The training will be held outside with masks and distancing required. We hope to see you in the field!