Celebrate World Wetlands Day at Jug Bay!
Feb 02, 2022 10:30AM—1:00PM
Cost Free
Categories Public Programs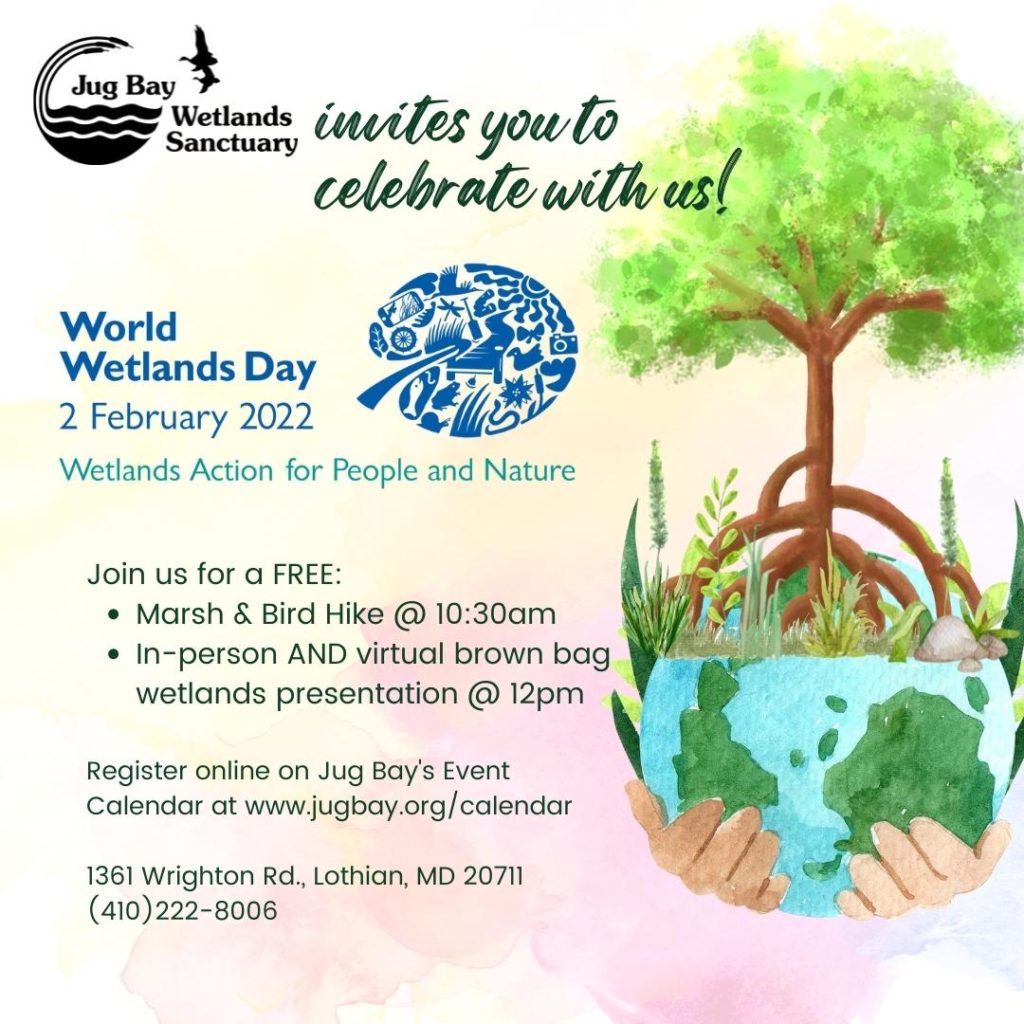 World Wetlands Day is Wednesday February 2 and represents a global celebration of the beauty and value of wetlands! Jug Bay Wetlands Sanctuary is proud to offer a wetland hike and presentation program to bring the wonders of wetlands to you in person OR virtually. An in-person guided hike through the wetlands with Park Superintendent and Wetland Ecologist Pati Delgado and Park Volunteer and Bird Enthusiast Brad Mann will begin at 10:30am and wrap up in the Visitor Center with a brown bag presentation of Wild & Wonderful Wetlands by Park Naturalist Liana Vitali from 12pm to 1pm. The presentation will also be streamed virtually through Zoom for those who prefer to join from home. Every effort will be made to follow Covid safety protocols indoors including spacing and brief removal of masks for eating and drinking only. Masks are not required outdoors but warmly welcome for those who prefer to wear them. Registration required, we hope to see you there!