Cancelled: Camp Pandion – A Jug Bay Summer Camp for Grown Ups
Jun 20, 2020 10:00AM—Jun 21, 2020 10:00AM
Cost 75.00
Categories Public Programs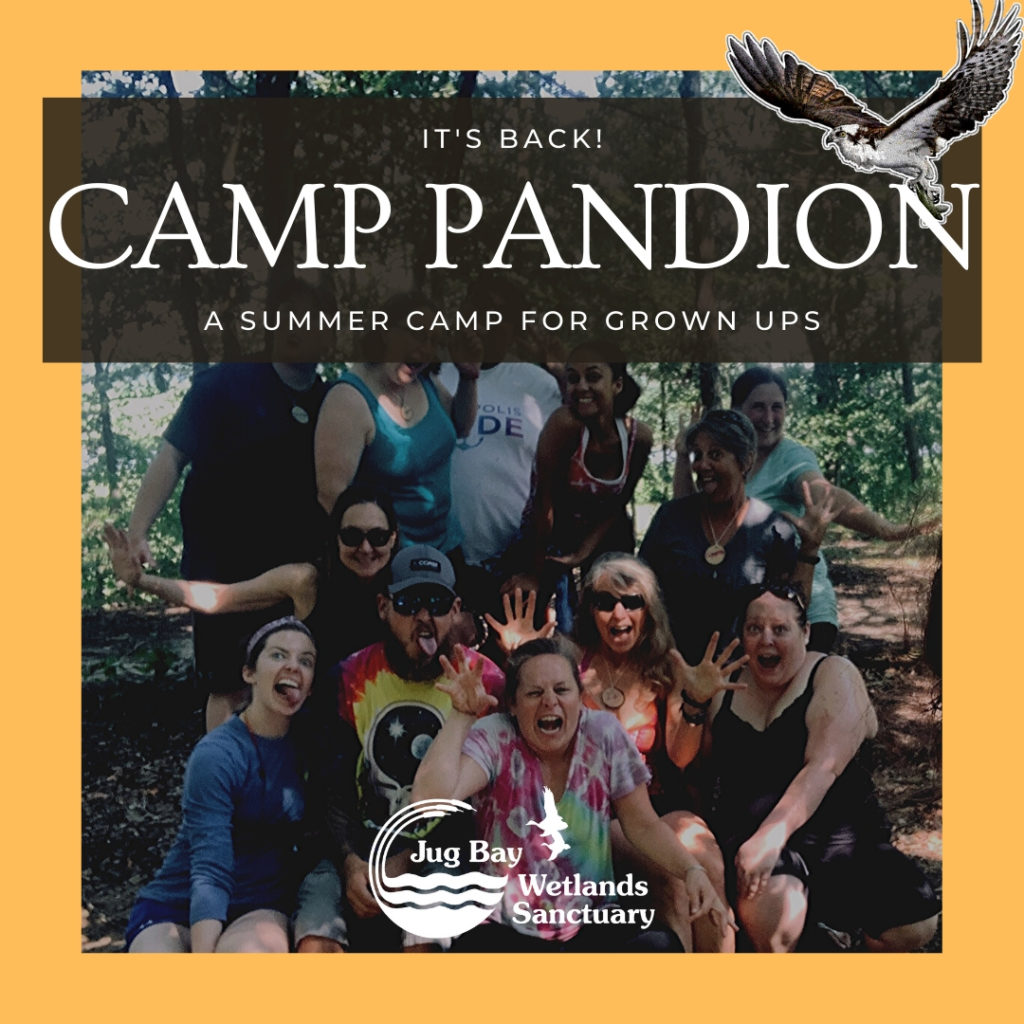 It's back!
This is the camp for the adventure-seekers, the outdoor-wanderers, the adults of summer who for just one weekend, want to pretend like they never grew up. Join us at Camp Pandion – a summer camp for participants 21+ years who won't let age stop them from SUPing the river, mucking the marsh, capturing the flag, sunrise yoga, and gathering round the bonfire with s'mores & beverages. Named in honor of the osprey, Pandion haliaetus, the camp fee is all-inclusive for 24 hours with three full course meals, 24 hour snack and refreshment bar, and all activity materials. Participants bring their own tents and camping/overnight supplies.
Ages: 21 and up.
Maximum 15 participants.
Fee: $75.
Proceeds benefit the Friends of Jug Bay.