Cancelled: Box Turtle Habitat & Population Study Volunteer Training
May 16, 2020 10:00AM—1:00PM
Cost Free
Categories Volunteer Opportunities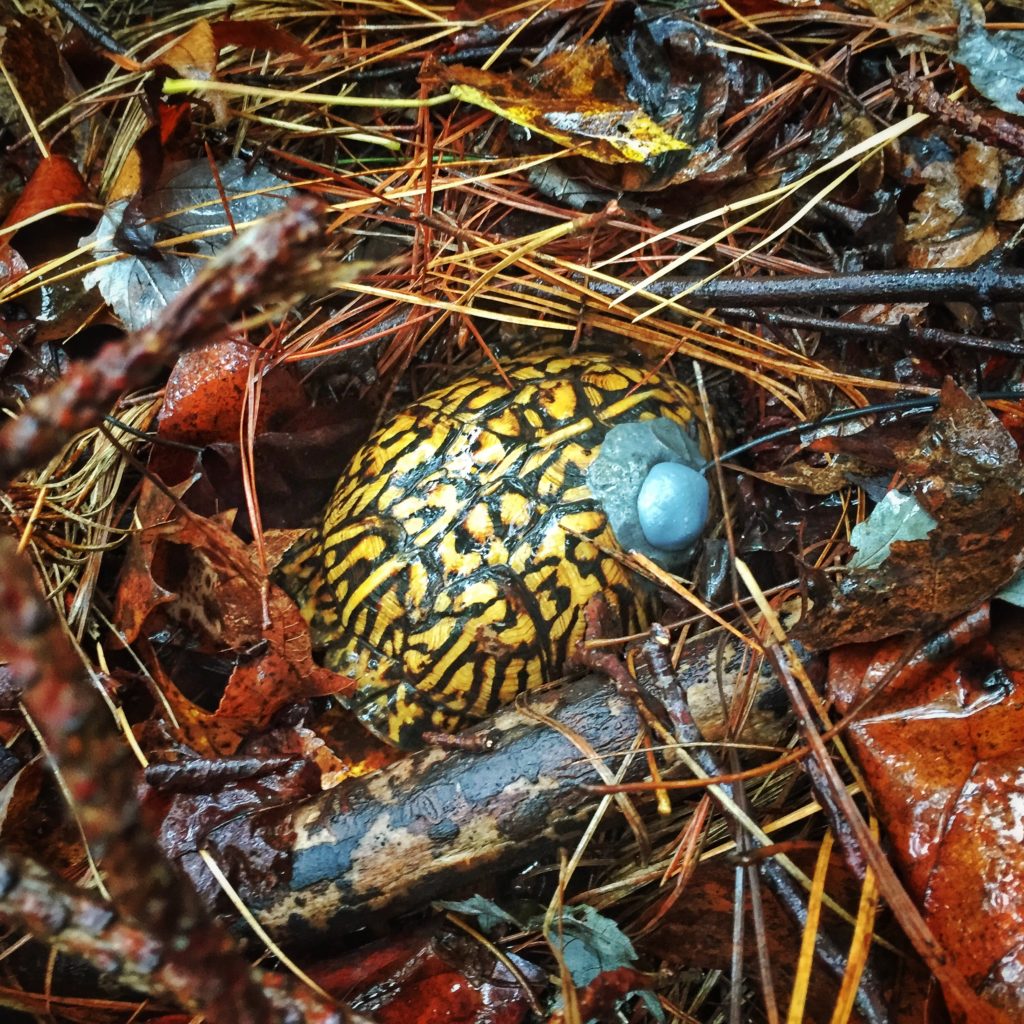 Volunteers Needed: Jug Bay Box Turtle Habitat & Population Study
Jug Bay is seeking volunteers to join one of our oldest, continuing Citizen Science projects at the Sanctuary – our Eastern Box Turtle Habitat & Population Study. Using radio telemetry and visual inspection methods, we have been monitoring our box turtles for over 20 years.
Volunteers are needed to search for and successfully locate box turtles twice per month (or more) for 2-3 hours per visit. Volunteers can participate on weekdays or weekends and must be physically able to walk on trails and off trail through the forest carrying a light backpack or piece of electronic equipment. Volunteers will be required to maintain accurate data records and have the ability to work both individually and as a member of a small team.
There is much to gain as a Jug Bay volunteer! Benefits include honing a deep familiarity with the Sanctuary and its trail system, map reading and compass skills work, learning how to use a telemetry receiver and other equipment, enjoying volunteer appreciation events, and developing a greater knowledge of the flora and fauna of the Sanctuary – it's not just turtles!
Join this workshop by clicking the Register button at the top of this page. Call 410-222-8006 or email rpvita23@aacounty.org with any questions.